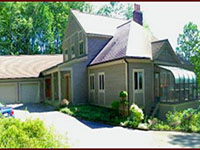 Otsego Lake Magnificence
(8566) Gracious 5BR/4+BA residence with lake views from many vantage points. Custom designed on 3+ acres, providing 3 fireplaces, formal dining room, crown moldings, large deck w/screened-in porch, gourmet kitchen w/large work island, butler's pantry & keeping room w/FP. Main level master suite w/FP, Greenhouse Atrium, and whirlpool tub. Rec room in lower level, attached 3 car garage, Incomparable grace and comfort. Just 3 miles to Cooperstown. Cooperstown Schools.
$670,000 – SOLD – Hubbell's Exclusive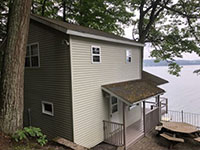 Otsego Lakefront Cottage
(8617) Utterly charming impeccable seasonal residence with 100′ of private lakefront. Some of the treasures are aluminum dock, modern kitchen and private drive. Airy and bright floor-plan, large great room, newer windows. Large loft style bedroom, electric heat, ceiling fans. Deck, Lake-view porch, seawall. A stand-out boasting lovely amenities!
$389,000 – SOLD – Hubbell's Exclusive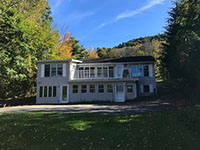 Canadarago Lake Setting
(8527) Lead a creative life in this superbly-kept 4BR/2+BA Ranch with 65′ of private lakefrontage with sweeping views. Appealing, bright and airy plan residence offering a family room, office, newer kitchen with maple cabinets. Oak, parquet, and tile flooring, formal dining room. Skylights, stained glass, Ceiling fans. Two-car garage w/ breezeway, lake-view roof deck. Presently used as an investment opportunity as a weekly rental. Will capture your fancy! Richfield Schools.
$370,000-  SOLD – Hubbell's Exclusive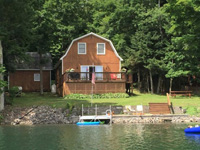 Inviting Lake Cottage
(8723) A lucky find with 78′ of private lake frontage on Arnold Lake Exceptional lake vistas. Impeccable, one-owner 3-bedroom Dutch-style. Lovely details include large view deck…  
$349,000 –  SOLD  – Hubbell's Exclusive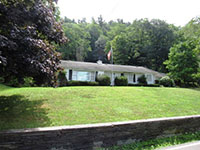 Lake View Ranch
(8491) Cheerfully congenial 3BR/2BA Ranch on the edge of Cooperstown with Otsego Lake views. Single-owner home featuring formal dining room and fireplace. Spacious living room with large view windows, den with cherry built-ins, hardwood floor, and fireplace. Master bedroom. Two-car attached garage, deck. Otsego Lake rights w/ dock. A perfect lifestyle set-up! Cooperstown Schools.
$339,000 –  SOLD – Hubbell's Exclusive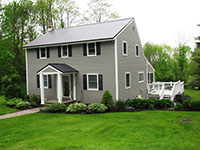 Premier Design On 5 Acres
(8606) Investigate the superb lifestyle that comes with this 3-bedroom Colonial looking to rolling hills on 5 acres. Fine features include modern kitchen with granite counter top, gas range, eating bar. Large warm and cheery sun room, maple and tile flooring, stocked pond and wood-stove, Formal dining room, radiant-floor heating. Two-car garage, deck. Settle here in real style! Cooperstown Schools.
$283,500 – SOLD – Hubbell's Exclusive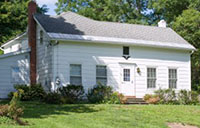 Hidden Paradise
(8519) Your private refuge on 11.98 acres. Explore the many charms of this remodeled 3BR/2BA country Vintage Colonial on a tranquil street. The ideal touches include formal dining room and master bedroom with beamed cathedral ceiling. 3-car garage, large barn. Private den, newer windows. Oak flooring, ceramic tile baths. Newer eat-in kitchen with quartz counter top. A captivating home with a happy atmosphere. CV-S Schools.
$275,000 – SOLD – Hubbell's Exclusive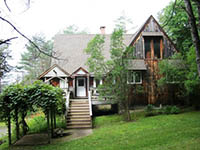 By A Murmuring Stream
(8287) Catch the ambiance of this custom, one-owner 2BR/2+BA valley-view Chalet on enchanting rural site on 13.80 acres. Appealing residence enhanced by natural woodwork, hardwood flooring, plus a two-story living room, eat-in kitchen and partially finished walk-out basement. Fireside benefits, light and airy floor-plan, work-at-home office. Useful loft, beamed and cathedral ceilings, skylights. wainscoting, gas heat. Garage, large view deck, large two-story barn. Refine to your needs. Cooperstown Schools.
$269,000 – SOLD – Hubbell's Exclusive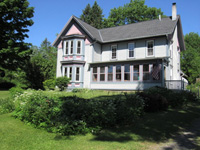 Endearingly Gracious
(8729) A lucky find set in rural beauty on 4.11 acres. Add comfort to your life with this pristine-clean 4BR/2BA Farmhouse-style. This enticing residence provides double living room, eat-in kitchen, formal dining room, home office, mud room with laundry. Garage, stone patio, 3-season porch, newer windows, pocket doors, bay windows. Gorgeous gardens. Here is everything you want! Richfield Springs Schools.
$269,000 – SOLD – Hubbell's Exclusive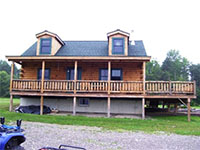 Stretch Out On 24.30 Acres
(8467) Find a real haven in this nearly-new 2-bedroom country-view log Cabin with wide-span views. Among its features are hardwood flooring, wraparound deck and porch, wood-stove. Airy and bright floor-plan, useful loft, wood paneling. Gas heat. Handy workshop (24×24) with winch. Meet a perfect set-up for a sportsman's lifestyle. Cooperstown Schools.
$259,000 – SOLD – Hubbell's Exclusive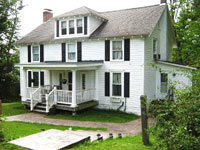 Lakefront Home 2.24 Acres
(8226) Remarkable 4BR/2BA Colonial with Canadarago Lake setting and 80′ of lake frontage. Fine features include modern eat-in kitchen… 
$250,000 – SOLD – Hubbell's Exclusive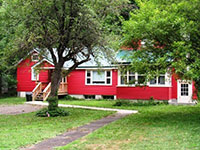 Welcoming Village Home
(8494) Enviable Village of Cooperstown Bungalow on a quiet street. Ideal offerings such as sun room, sparkling modern kitchen and gas fireplace. Completely remodeled 2BR/2 baths. Light and airy floorplan, main-level master bedroom, wood paneled ceilings, laminate flooring. newer decor, whirlpool tub, tile baths. Radiant-floor and hot water heat. metal roof, patio. A prize providing beautiful features! Cooperstown Schools.
$249,500 – SOLD – Hubbell's Co-Exclusive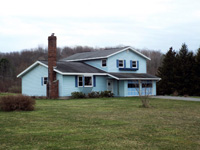 Country Living On 12 Acres
(8694) Enticing 3BR/3BA pond-side home sited on 12 acres. Appealing residence boasting luxuriant garden, spacious yard, plus stocked pond, fireplace and… …
$239,000  SOLD  Hubbell's Exclusive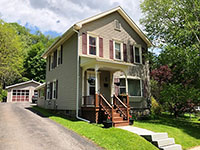 Cooperstown Village Colonial
(8618) Enjoy the offerings in this impeccable 3BR/2BA Colonial on a tranquil street. Appealing residence providing a pellet stove, bay windows..
$224,000 –  SOLD – Hubbell's Exclusive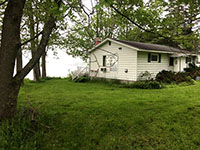 Canadarago Lake Cottage
(8605) Surrender yourself to the charms of this delightful 2-bedroom with 90′ of lake-frontage on a tranquil street with wide-span views. Fine residence offering modern kitchen with work island, stone fireplace and large view deck. Airy and bright floor-plan, laminate flooring, electric heat. Here is a home that is tops for value!
$210,000 – SOLD – Hubbell's Exclusive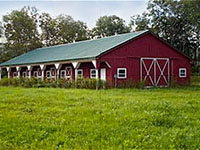 115+ Acres
(8537) Large Pole Horse Barn on 115.6 acres. Good crop land with lots of road frontage. Many building with year-round creek. CV-S Schools.
$195,000 –
SOLD
– Hubbell's Exclusive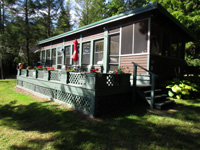 Otsego Lake Cottage
(8793) Secure a happy future with this spotless residence in a lake country setting. This engaging home provides a large view deck, gas fireplace… 
$189,900 –  SOLD – Hubbell's Exclusive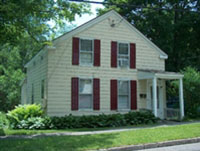 2 For 1 In Cooperstown
(8438) Two Cooperstown Village houses each with 2-bedrooms, delightful havens. The first house is an 1863 village home with hardwood flooring, formal dining room, den, and back porch. Second home is a small cottage with dining room, front and back porch, new furnace, large yard. Live in one and rent the other. Here is just your kind of easy-going comfort! Cooperstown Schools.
$189,000 – SOLD – Hubbell's Exclusive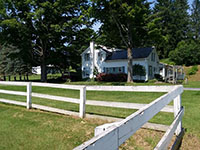 Country Atmosphere
(8629) Hobby ranch delights on 15.90 acres. Romantic gardens enhances this 3-bedroom hills-view Farmhouse-style on a lovely rural site…  View more info…
$179,000  SOLD  Hubbell's Exclusive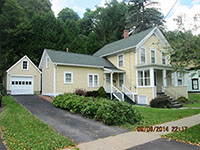 Cooperstown Comforts!
(8546) Life is wonderful in this 3-bedroom Colonial. Charming Village residence providing hardwood flooring and a den, eat-in kitchen. Laundry room, hot water heat. Garage, large front porch, terraced yard. garden shed. Close to schools and shops. Cheerful home that has everything you need. Cooperstown Schools.
$169,000 – SOLD – Hubbell's Exclusive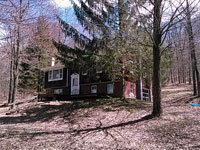 Peace On 12+ Acres
(8300) Live smartly in this secluded, 3-bedroom Raised Ranch situated on 12 acres. Appealing home offering an open & airy design, country eat-in kitchen, 2 sided brick fireplace, wood-stove, finished basement. 1 and 1/2 tiled baths. 25 x 35 pole barn, garage, large deck, stone fire pit. You will appreciate this sweet retreat. Edmeston Schools. 15 minutes to Cooperstown.
$135,000 – SOLD – Hubbell's Exclusive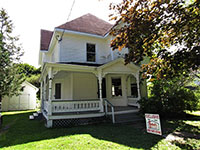 Amply-sized Victorian
(8668) Follow your heart to this comfortable 5BR/2BA residence on a shady street. Village of Cherry Valley home accented by foyer….
$112,000  – SOLD 
Hubbell's Exclusive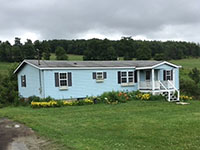 A Little Wonder
(8640) Cheerful 3BR/2BA home with rolling hills vista on 1.52 acres. This intriguing residence highlights cathedral ceilings…
$89,000 – SOLD
Hubbell's Exclusive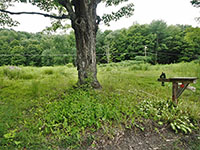 4.26 Acres
(8559) Very nice building-ready lot with well and electric. Previous building has been removed. Nice Fly Creek valley views just 4 miles from Cooperstown…
$59,000 – SOLD – Hubbell's Exclusive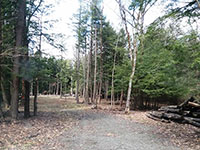 8.91 Acres
(8586) Nice level 8.9 acres with good access. 475' of water frontage on a large pond. Drilled well, electric, partially paved road. Cooperstown Schools.
$55,000  –

SOLD

– Hubbell's Exclusive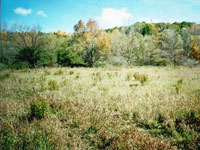 16+ Acres
(8301) Nice land ready for your dream home to be built Country views, meadows and some woods. Good access. Nice country road. Milford Schools.
$33,900 –
SOLD
– Hubbell's Exclusive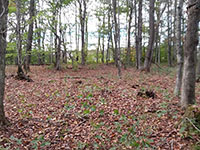 13.71 Acres
(8504) Nice vacant land with good road frontage. Small woods and meadows. Multiple building sites. Quite country road between Edmeston and Cooperstown.
$20,000 – 
SOLD

– Hubbell's Exclusive